In 2012, a pilot scheme was initiated by Hydro Tasmania to establish a suitable, non-destructive monitoring technique to determine the health of steel cables in post-tensioned concrete. At that time, the methodology consisted of manually inspecting the cables once per annum. The process would take a team a few days to complete.
Some of the hydro-electric dams have been in use for at least half a century and were expected to have a range of steel cable corrosion.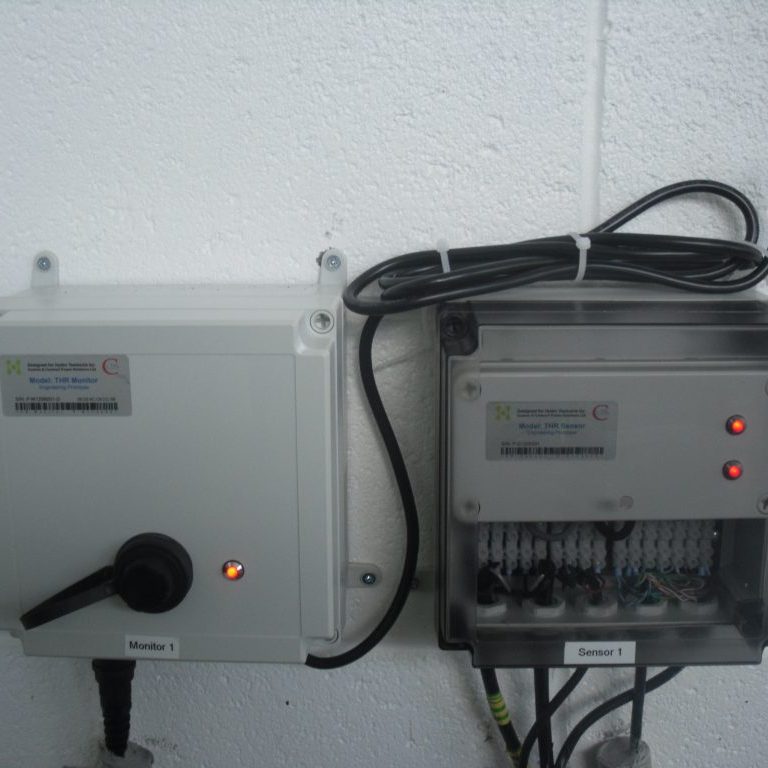 Description
Working in conjunction with Independent Integrity Testing (i2t) and Devious Solutions, a prototype system was developed to automatically monitor the state of health of the steel cables in post-tensioned concrete. Design and development of the system began in May 2012, and the first on-site readings were taken in June.
CCPS was responsible for managing the development of the project and for developing the sensors that measured the corrosion of the steel cables. These sensors communicated with a control unit over RS-485 for collating data for later retrieval. The sensor enclosures were designed to be IP67 rated as they were to be installed outdoors.
When on-site, CCPS liased with Entura to install and provision the THR system.
The sensors installed in Meadowbank Power Station are still in use at the time of writing (October 2021) – despite this project only intended to be a 12 month feasibility study.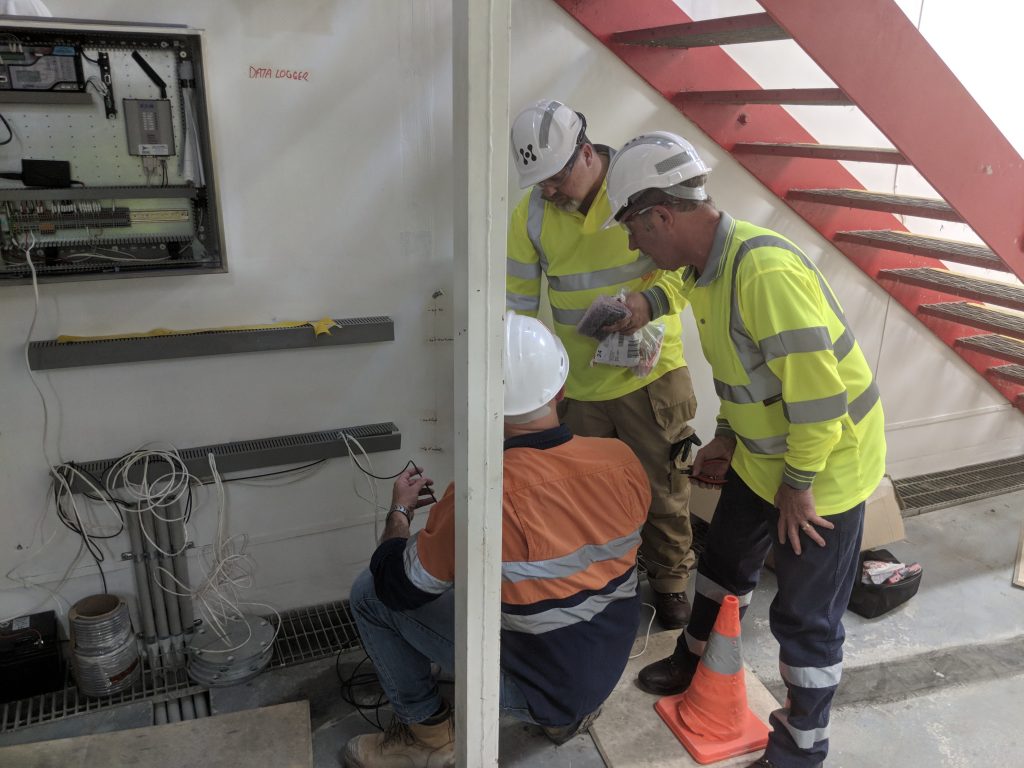 Modernisation project
While the customer was happy with the sensors developed in the original project, they wanted to replace the control unit and seamlessly interface it with their SCADA systems. This time, sensors were installed in the Repulse Power Station dam, which is further upstream from Meadowbank.
CCPS needed to develop the necessary hardware interfaces to the customer's Campbell Scientific based systems. Smaller, lower IP rated enclosure were requested as all the sensors were to be installed in a less hostile environment. CCPS also developed software in CRBasic that the customer could later develop and extend should the need arise.